In 1973 a partnership between Frank Champagne and Tom Marx formed Champagne & Marx Excavating. Performing high quality work safely, on schedule and competitively priced lead to the company's rapid growth and in 1978 the company became incorporated, changing the name to Champagne & Marx Excavating, Inc. Upon Frank Champagne's retirement in 1986, husband and wife team, Tom and Ginger Marx continued to grow the business. The Marx's have since turned the family business over to their three children: David, Anne and Christine.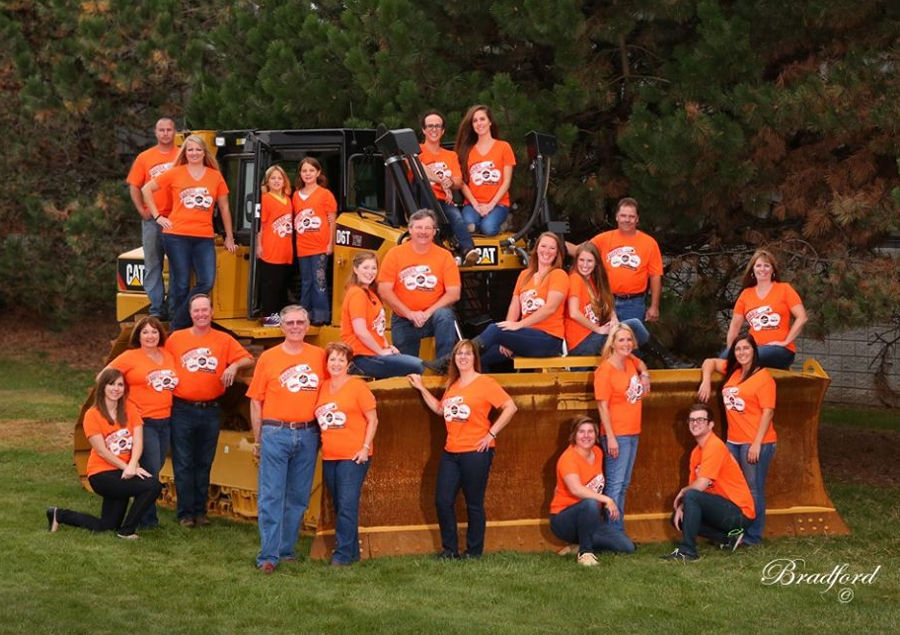 Champagne & Marx knows the success of your project depends on our groundwork. Let us be your source for site development, new parking lots & roads, demolition or underground utilities installation. We deliver stone, sand and organically blended screened topsoil. Go green by bringing your old unwanted concrete and asphalt to our facility to be recycled into suitable construction material. Our portable crusher can travel to your facility to recycle your old concrete, asphalt or stone.
Champagne & Marx Excavating is an equal opportunity employer and a Michigan based Corporation. We employ approximately 50 people and are a union contractor affiliated with the Operating Engineers, Teamsters and Laborer Local. We have successfully completed many projects during the past years including site utilities, foundation excavation, site preparation, trucking, and concrete recycling. We have bonding capacity of $20 million per project with an aggregate of $30 million.
Our soft dig process is a non-destructive method of digging that utilizes pressurized water and a vacuum system to quickly and safely expose underground infrastructure. The Hydro Vac Excavators can dig effectively in all soil types.
All of our team members receive safety training; many are trained in OSHA 30, MSHA part 46, and Hazardous Waste/Emergency Response Operations (HAZWOPER). We have a full-time safety director working in the field. We assign a trained On-Site Safety Representative to each project. We have received many safety awards for our excellent safety performance. Our current experience modification rate (EMR) is .91 for 2015-2016.